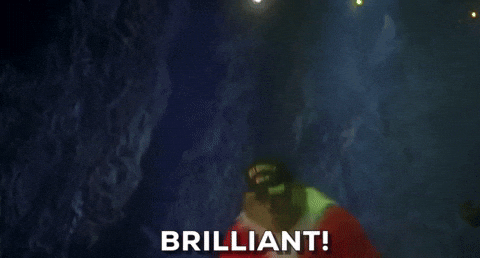 On Raw the saga of Jason Jordan continues. WWE knows that sympathy for Jordan is lacking and when you try to manufacture a try-hard underdog the audience will rebel. You are only manufacturing a whining borderline entitled brat. But I suppose Jason Jordan can help Roman Reigns look amazing. Because in comparison to Jordan, Reigns looks like a seasoned and deserving veteran. Jordan is being placed in main event storylines before spending proper time in lower and mid card squabbles. I believe creative is aware that this will garner boos and that is why they are doing it. Jason Jordan is not being built, Jason Jordan is a tool in the machine and like Reigns said "Stay in your lane son".


I want the Nia Jax crush on Enzo to materialize into a Helga HeyArnold situation. I want to see her have a wax shrine immortalizing Enzo in his shuffle dance. Let's see Enzo manage Nia and fall in love with Nia's ability to toss him around like a rag doll.

Looking at Paige's facial expressions her dark eyes, pale white skin and red lips absolutely reminds me of the Joker. She has become Raw's top heel and proved to still have it in the ring. In one of the many PPV quality matches on Raw Paige was able to take advantage of a distracted Sasha Banks to devastate her with a Rampaige. For the second consecutive week 'Absolution' circled around Asuka and the question is, Are they teasing an attack or a recruitment. Paige has been elevating the division on Raw and her cronies are playing their roles of being true followers. I don't believe I can say the same over on Smackdown. Ruby Riot, Sarah Logan and Liv Morgan feel more like three women thrown together. It is a case where each of them having and highlighting their different personalities hurts them as a unit. On Raw Mandy and Sonya are not getting much mic time and it helps the unity of the 'Absolution' faction to just have that one consistent and solid voice in Paige. 'The Riot Squad' sound like they are each delivering separate messages, yes it has an underlying theme of just taking over the division but their distinct accents and gimmicks muddies the intentions… But in positive news. Long Live the Liv Spin.
Smackdown has been performing like the B show as of late. Clash of Champions is a Smackdown PPV but yet nothing has felt to be leading up to it. Raw has been performing as the show with the upcoming ppv. The crowds can be playing a role in this as LA is becoming a Hot market to rival the likes of Chicago, Toronto, Houston, Philadelphia, and the sometimes dreadful Brooklyn. Still Smackdown does not seem to building any personal and volatile feuds like Raw has been. Smackdown can use The Miz when he returns, he can help elevate men like Bobby Roode and Nakamura.
I'm excited for WWE to use the Woken Matt Hardy as a litmus test to see how familiar WWE fans are with other wrestling programing. Broken Matt Hardy was the hottest thing on the internet a year ago and now he has the machine of WWE behind him. Kudos to the editing team for going back and forth, betweening Bray and Matt's dueling laughs, that one extra time for comedic effect. Let's keep this program tucked into video packages and keep both men out of the ring. Matthew Hardy was only a vessel and now creativity has been Woken.
Match of the Week: Sasha Banks vs Paige
Quote of the week: All of Woken Hardy

Wrestling isn't everything but everything is wrestling.