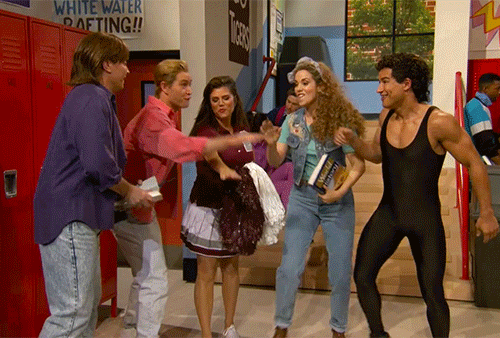 Do not get confused. Raw is about The Miz and where he and the Intercontinental Championship go after this feud. Raw is not about the Shield reuniting, it's about where the antagonists are placed after this high profile program. We know Shield members will go right back to their status before reuniting. Seth and Dean will remain tag champs while Roman returns to his yard owning lawncare. Though I must admit hearing Cole say "The Hounds of Justice" again brought a smile to my face.

It was a surprisingly big week at WWE. We had reunions, 3 title changes, heel turns, a man in drag? And a former champion walking out on the company. I'll try to at least form a sentence for each occasion.
With all the steps forward WWE took this week the only thing that is sticking in my mind is Neville's departure. Call it the pessimist in me. But I usually let the bad overshadow the good. I may have been part of the problem for Neville's departure. I agreed with all the moves WWE has done with Enzo Amore. I never looked at it as his rise effectively burying other talent. I saw it as bringing charisma to a dry division. Neville saw it as the former. Like Cody Rhodes before him and CM Punk before that, I can not fault Neville for his decision. Taking another loss to Enzo wouldn't have helped anyone. Enzo has established himself as the must watch mouth of the division, but the title should be represented by a top wrestler of the division. Use Enzo as spark for each guy that begins a feud with him. Enzo has to be the current day John Cena of the Cruiserweight, as far as being the guy to set others up for success on the microphone. On commentary Corey Graves has it out for Enzo. You don't often hear so much commentary disruption during a promo. Granted, it was Enzo's worse since joining 205 Live. But still Corey sounds like he has a vendetta against Enzo now and it may be related to Corey's former tag partner Neville quitting. When Neville refused to take the fall to Enzo, Kalisto was inserted into the title opportunity and gave us one of those rare Raw title changes to remember. Where the division goes from here is anyone's guess. Was there a title change only to distract from the Neville news? Will Kalisto move forward as a fighting champ or will Enzo regain the championship and have his no contact clause nullified? Either way, No One Was Ever On The Neville Level.
This ATROCITY is not on the NEVILLE LEVEL.

THE KING deserves better. @WWEShop pic.twitter.com/fMcwUnldoW

— KING (@WWENeville) September 29, 2017
In more pleasant news. They did it!. They turned a babyface underdog into a seeing the light heel. The options for Sami Zayn and Kevin Owens have increased ten fold. Sami can get a prime spot working with Shane. Kevin can play the ringside support role and take a little bit of time to heal from ailing injuries. Sami and Kevin can recruit a guy like Dolph and form a team for Survivor Series. Owens can start a babyface run when Sami shockingly turns on him. The roads are open and Zayn is free from the gridlock now.

I'm confused. Is Sister Abigail just Bray in drag or could I actually expect an actual flesh and bone person. Maybe she is the counter to Finn's Demon. Is this another excuse for Finn to bring out the Demon, or will Finn the man lose to "BrayGail" at TLC to set up a final Demon vs Drag match at Survivor Series? It's Spooktober so I'm continuing to allow this program to be B-Horror level fun.
Aww Smackdown started with a tearful show of appreciation. A peek into the Usos painful life and mutual showing of respect between rivals. The Smackdown tag picture has sneaked up on me to become a formidable division. It seems as though they are cutting off the Uso's New Day rivalry at the right time. You never want too much of a good thing and teams like Breezango and Gable & Benjamin are capable stealing shows. I wouldn't say any team, other than New Day and Usos, are ready to be champs. But they can take a few dirty loses as the build to a championship level.
I figured the insertion of Tye Dillinger to make the Hell In A Cell U.S. Title match a triple threat was only a way to protect AJ Styles from taking a pin. But then on Smackdown AJ took a clean pin. This won't hurt AJ as he can take losses and still be as over as ever, but I fear for the United States Championship. AJ was never able to fully develop the open challenge and I can't see Baron doing anything original with his reign. I hope to be wrong. I hope he gets his own talk show. The Wolf Cave with Baron Corbin where he can tell the crowd "You're Not Me".
Quote of week: TIE "Here we are in Kevin's heaven" – Kevin Owens &


Match of the week: TIE Andrade "Cien" Almas vs Johnny Gargano at NXT & Kevin Owens vs Shane McMahon at Hell In A Cell


Wrestling isn't everything, but everything is wrestling