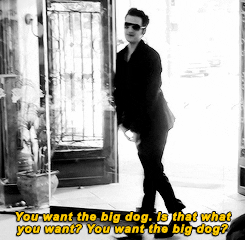 It is nice to see the effort of bringing careers full circle on Raw. Fifteen years ago Cena was given an opportunity and began the Ruthless Aggression era. Luckily that was the story commentary was saying because I think current day John Cena wouldn't be able to seriously keep the kayfabe alive. He would smirk if he had to say, 15 years ago your father gave me a chance and now I'm returning the favor. It seems like the roster has carte blanche to mock Jordan's paternity. Only the announcers are keeping the illusion alive. Jordan and Cena gave a ppv caliber match, even if we knew what the outcome would be it's a great test for Jordan and hopefully he gets a Cena stamp of approval backstage. We should always start Raw with an immediate match, because more often than not they turn out good and gets the crowd on board for the whole show.
You got me on this one Roman, should've played it safer. Next time I'll put my tweet in a padded vest to protect it. https://t.co/aNIvzEs90x

— John Cena (@JohnCena) September 8, 2017
You must be asking people on twitter for insults 😂😂 and aren't you a bit old to smack talk online??? See me at #Raw . https://t.co/7H96E8s9Sl

— Roman Reigns (@WWERomanReigns) September 8, 2017
Raw was book ended with the full circle theme with Big Show's and Braun's final main event. How has Braun been able to get the best Big Man writing in wrestling history? He's starting to talk more and no matter what he says, his demeanor and anger carries the meaning. Big Show's best contribution in his career has been his recent matches with Braun. Their cage match was an amalgamation of his career coming full circle. The top rope elbow was his original, and short lived, WCW finisher. Big Show started his WWE career by breaking down a steel cage and now he can end it crashing through a steel cage. It's a poetic way to pass the torch to the new monster. Big Show had more face/heel turns than anyone can count and didn't produce masterpieces in the ring, but his sporadic appearances this year have created the greatest super heavyweight vs super heavyweight showdowns of all time. It will be a fitting and proud way to exit, I hope Big Show takes it.

Heck of alot of love was shown to Miz. First from Cena and then from the commentary crew throughout his match. They are starting to count days. In 9 days he will pass Honkey Tonk Man for 3rd most days as an Intercontinental Champion. He then proceeded to have a clean win against Jeff Hardy, I won't count Maryse giving him a wake up shake as cheating and the creative team shouldn't either. Give Miz this win cleanly and continue to build up the Intercontinental Championship. Both men treated it with respect and fought as if there was a prize at the end. That is the sort of relevance the IC Title should command. Good work by creative on building the Championship up.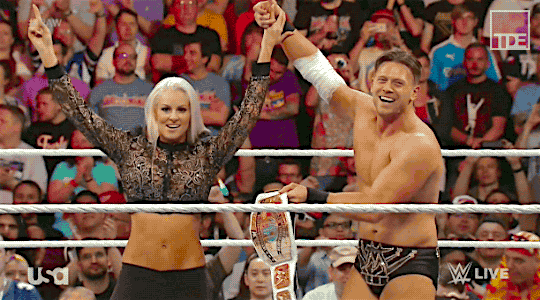 Enzo did have his best performance in the last two months because he did make true points. He does bring controversy and curiosity which hopefully turns into dollars. Cruiserweights already had limited time on Raw so they've been throwing them in six man tags. Now we add in Enzo promos and the time dedicated to highlighting in ring performance is drastically cut, but if it wasn't being paid attention to before, might as well cut it down and try the Enzo route.
It pisses me off how creative and creepy Bray Wyatt is yet has nothing new to say, just the same thing with new words. I also can't tell if he's flawless in his promos because they're prerecorded? Or he's great with speeches. I would like to see him have an in ring back and forth where he has to improvise a bit so I can get a full gauge of where he ranks. Regardless this feud continuing is obviously creative saying we have nothing else for you so just do the same stuff you did last month.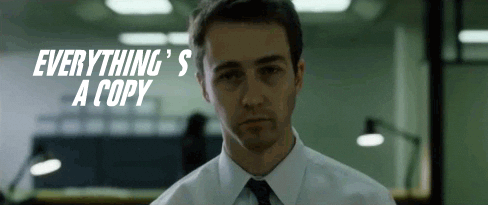 JBL stepping down from Smackdown to fill philanthropic needs is a way to spin an exit for a guy that just stopped showing up to work when he was supposed to. If you look closely enough you'll notice the Smackdown broadcast team's smile stretches a quarter inch wider now.
Wishing someone's death would be better for his children is taking a step too far in the morbid direction. But it solidifies Kevin Owens as a man to hate. A man that now deserves his comeuppance and gives Shane a rage meter to bash the X button on.
Daniel Bryan to Kevin Owens"Kevin I know you're upset, but this is literally something that happens at WWE every week. Why would anyone believe a lawsuit angle." I'm sure WWE has many lawyers and have a lot of courtroom experience.

Ziggler's new gimmick is DOA. If he's upset about current opportunities why would he be ragging on Macho Man. You could see Dolph become less and less confident with each effort. Damian Sandow did this and his mimic of Savage got over. Pageantry is a large part of wrestling and Ziggler never had it. What he did have was crazy work ethic ability in the ring, but now the roster is stacked with that. Dolph will always be a victim of weak booking. He didn't fail the WWE the WWE failed him and no gimmick of flaunting sour grapes is going to reverse the past. He is the number one guy that would benefit from taking the Cody Rhodes path. Explanation of Ziggler's segment…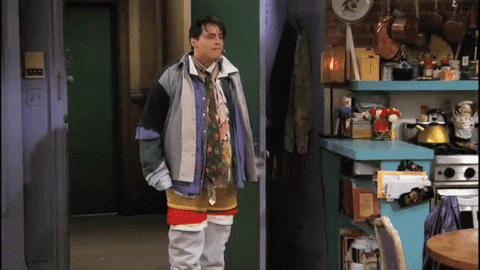 I don't have much to say about the World Championship scene because it's been providing the least interesting story of any title in the company. On the plus side, Shinsuke found a guy he has chemistry with. Those RKO counters were worthy of his artist moniker.
With Smackdown having a long while until Hell In The Cell, next week's show is being booked like a ppv. Three championship matches, a rare appearance from Vince McMahon and I expect Rhonda Rousey to encounter Charlotte Flair. But they are just buying their time until..
Match of the Week (Tied)
Braun Strowman vs Big Show – Cage Match
Shinsuke Nakumara vs Randy Ortton
Quote of the Week (Thanks
http://tdewrestling.com/
for doing gods' work)
Wrestling isn't everything but everything is wrestling.